Well, he's
Gumby
dammit!
Their were quite a few colorful characters here at
WonderCon 2008
in San Francisco. This was my first comic convention and it was not completely what I expected.
I viewed some presentations from
Pixar
, Disney/Walden Studios and Marvel Studios.
WALL*E
and
Ironman
look great.  
WALL*E
  looks to be the best picture
Pixar
has ever made IMHO.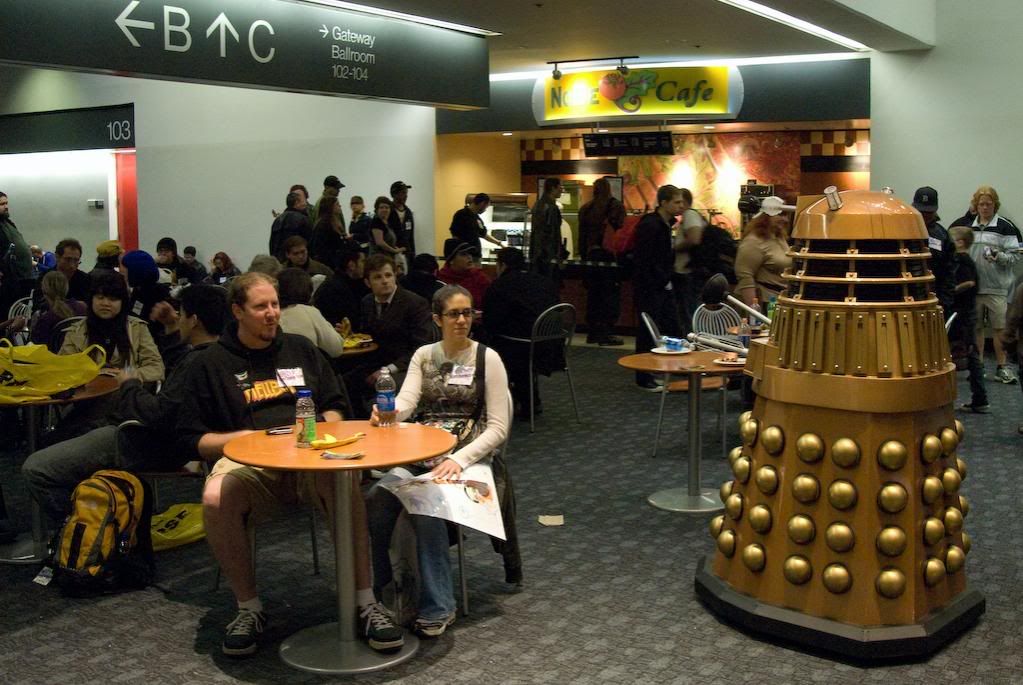 Daleks running security was a bit unnerving.
(Me thinks government outsourcing has gone too far)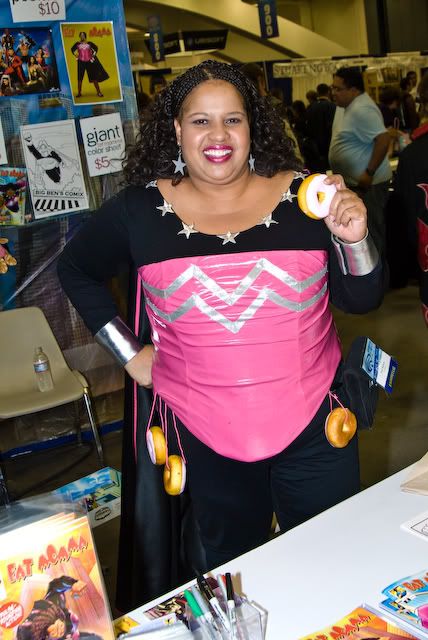 Fat Momma from the first season of
"Who Wants to be a Super Hero"
reality show had a booth. She was very good-natured and more than lived up to her appearance in the show.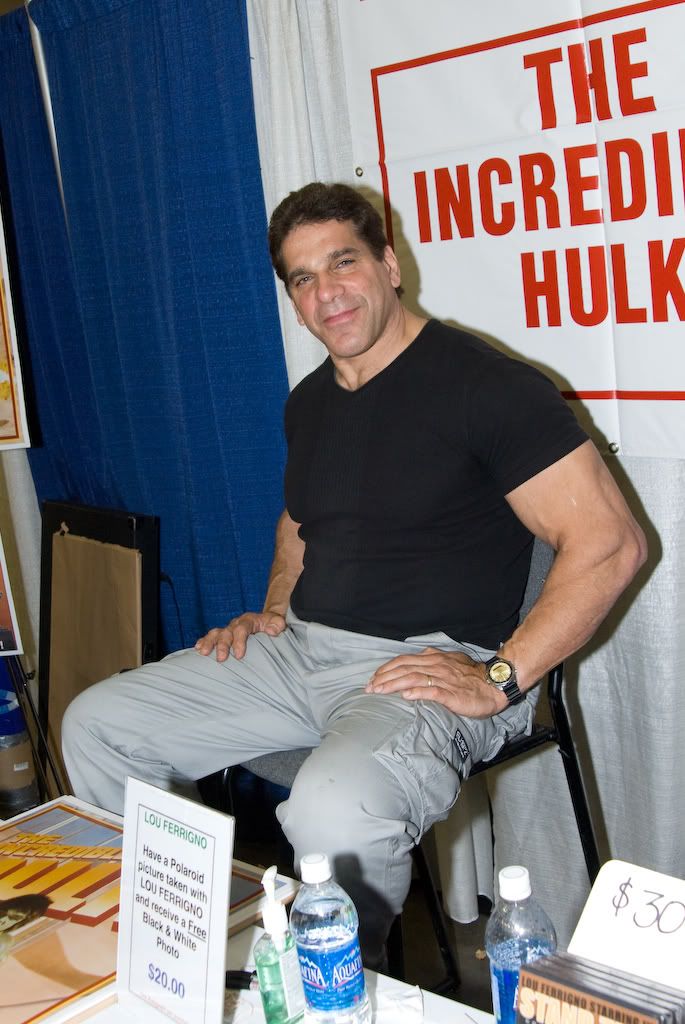 Lou Ferrigno
was one of the many celebrities signing autographs for their many fans. You may know him as the
"Incredible Hulk"
and more recently as the neighbor on the show
"The King of Queens"
. For a guy that has lived the life he's had and at the age of 57, he looks great! Again a real personable type, warm and friendly.
And of course people come dressed as their favorite characters...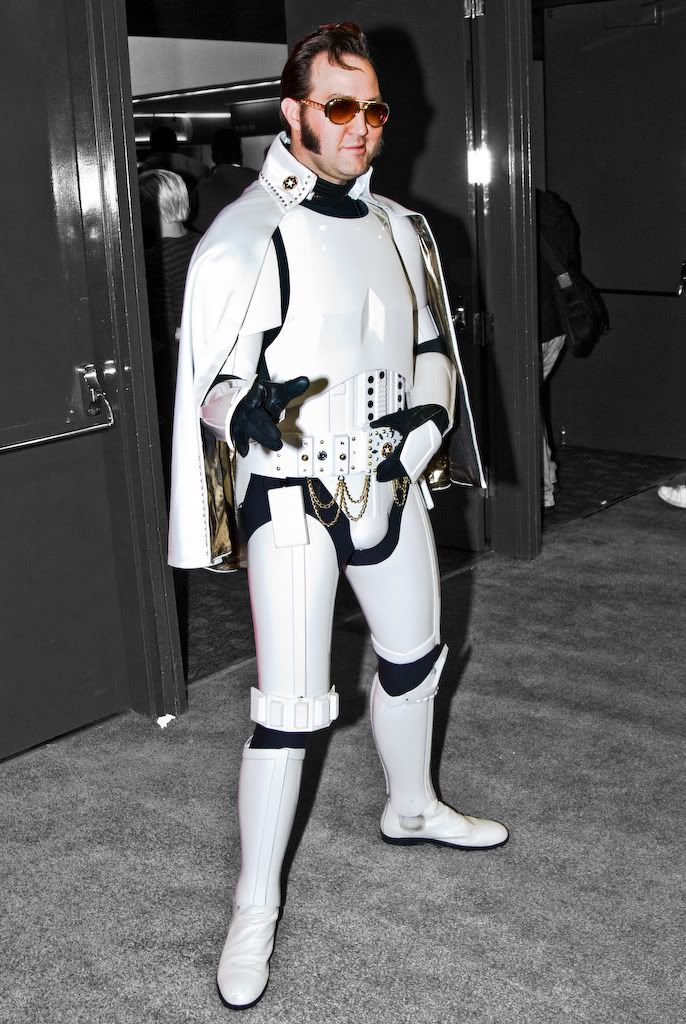 Elvis isn't dead . He's been moon-lighting as a stormtrooper!
Cheers.